Discover more from Murray Bridge News
The number-one news publication in South Australia's Murraylands, read by thousands of locals every week. Subscribe to our weekly email edition for free today.
Over 3,000 subscribers
Community grants worth $250k available – here's how to get one
The Murray Bridge council will host an information session about its upcoming grant round on Monday.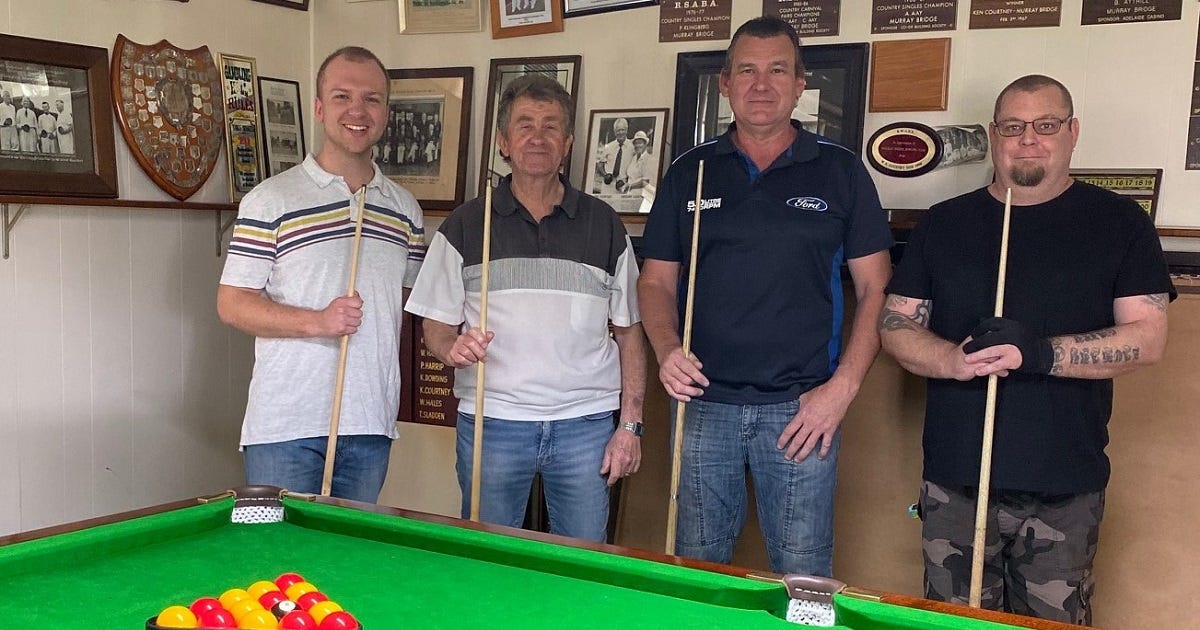 If you have an idea that would make Murray Bridge friendlier, healthier, more presentable or sustainable, the city's council has more than $250,000 to help you make it happen.
An information session next Monday, August 24, will tell you everything you need to know about the Rural City of Murray Bridge's September grants round.
Community groups are encouraged to apply for funding for projects which will benefit the community generally, and youth or the environment in particular.
For example, members of Murray Bridge Bowling Club, pictured, can now enjoy a bit of friendly competition around the eight-ball tables they secured with a grant in a previous round.
Dedicated funding is also available for riverfront events, to encourage more activity at Sturt Reserve and elsewhere.
Businesses can apply to improve their shop fronts, and sporting clubs can propose upgrades to their facilities.
Mayor Brenton Lewis said a recent update to the council's grants policy would make it easier for applicants to access the support they needed.
"Every year we see a range of projects and events delivered across the Rural City of Murray Bridge, from environmental initiatives to sporting infrastructure, community events and much more, thanks to our grants program," he said.
"We have now simplified the process and I would encourage our community groups, clubs and other non-profit organisations to give it a go."
In many cases, funding is made available on a dollar-for-dollar basis: for every dollar a community group can provide – in either cash, labour or materials – the council will provide $1.
The information session will be held at midday on Monday at the council office on Seventh Street.
Applications for many of the grant programs will close at 4.45pm on September 4.
Grants available
Community grants, for projects, programs or events by community groups (up to $5000)

Environmental and climate change grants, for projects by community groups (up to $5000)

Youth at risk grants, for events or projects by individuals or groups (up to $5000)

Building enhancement grants, for businesses looking to improve their shop fronts (up to $5000)

Riverfront activation grants, for riverfront events by community groups (up to $50,000)

Sport and recreation facility grants (no limit)

Quick wins grants, for projects, events or activities which will have an economic benefit or meet a community need (up to $500 for individuals, $2000 for groups or $65,000 for major projects)
Photo: Rural City of Murray Bridge.