Discover more from Murray Bridge News
The number-one news publication in South Australia's Murraylands, read by thousands of locals every week. Subscribe to our weekly email edition for free today.
Over 3,000 subscribers
Colour splashed on Seventh Street
Meet the artist behind the blue wren mural taking shape in Murray Bridge's CBD.
Editor's note: This is an example of the premium content which will be made exclusively available to paid subscribers once Murray Bridge News' paid subscriber service launches.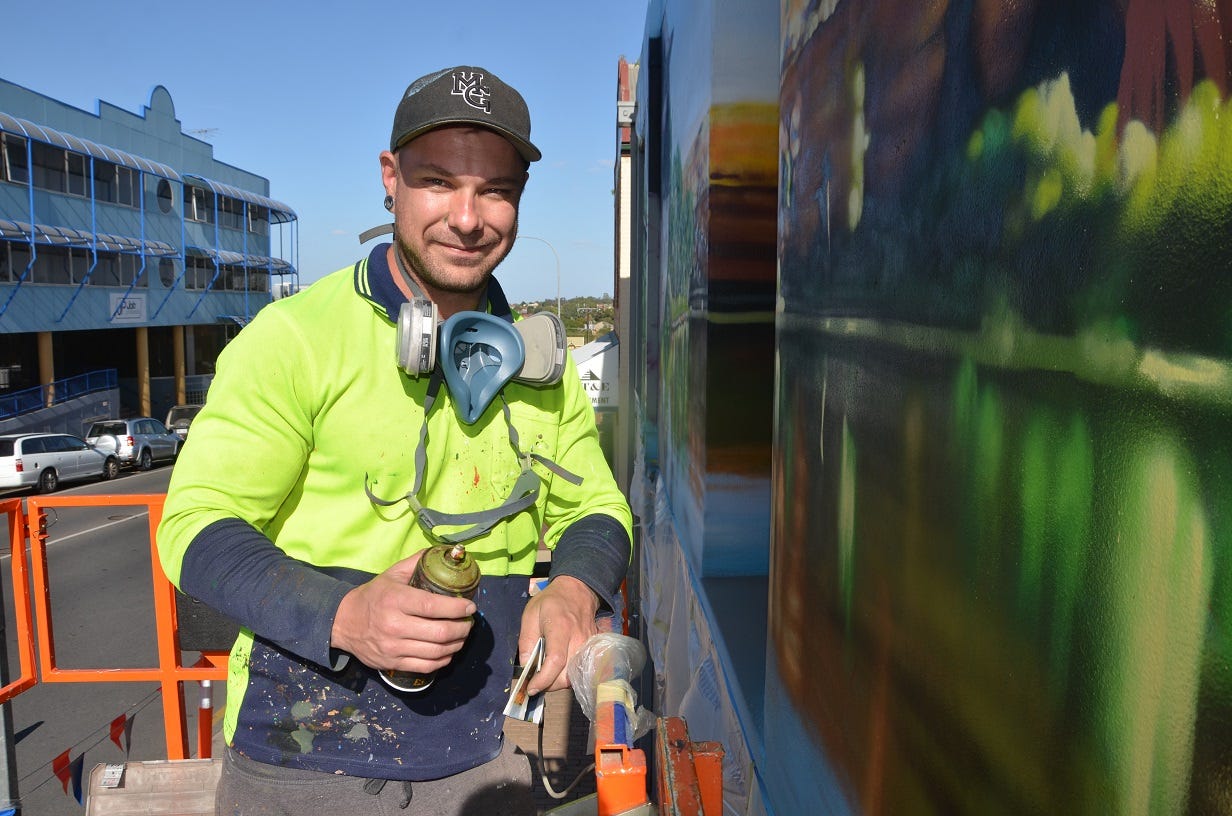 At a time when Murray Bridge's residents really needed a bit of colour, Morris Green has delivered.
The Adelaide-based artist has been at work on Seventh Street all week, transforming a plain grey wall into a picturesque mural of the River Murray, complete with a blue wren in the foreground.
The second of three murals commissioned by the local council in the city centre is due to be finished by Friday night.
Over five days, a series of red and purple scribbles - a red reference grid and a purple outline of the design - have been transformed into a bright, realistic scene.
Mr Green said he had used more than 100 different coloured cans of spray paint, and two reference photos, during his creative process.
The council had given him a rough brief around the sorts of designs it might like to see, he said, but he had been free to choose an image he liked.
He chose the wren partly because he had painted one before, but also because they could be found locally.
"I wouldn't go painting something that's not from around here," he said.
"Anyway, it's a striking bird."
Another mural by Shane Cook and Harley Hall, featuring birds and a Ngarrindjeri flag, is due to be painted on the side of the real estate agency directly across Seventh Street, within the next month.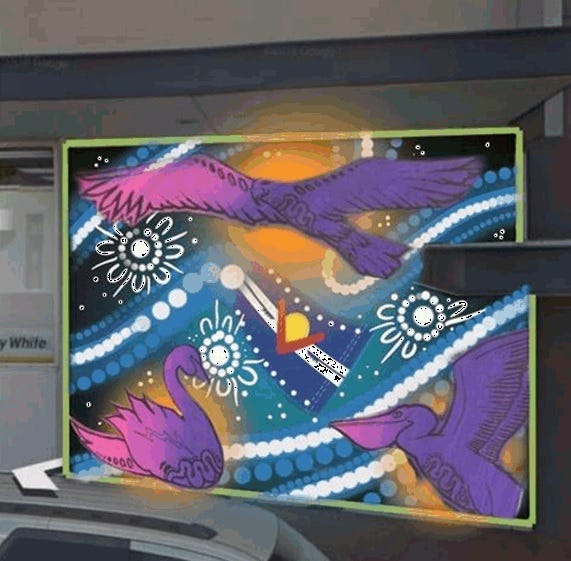 Melbourne artist Mike Makatron had previously painted a mural of a woman on the wall of the florist at 10 Seventh Street, facing the bank car park.
The entire project cost the council almost $31,000, of which $12,000 was donated by local Rotary clubs.
It was coordinated by Adam Poole-Mottishaw, the artist responsible for the mural on Beston Global Foods' Jervois dairy factory, with input from councillors and community members.
The council intended the artworks to help draw more shoppers to Bridge Street and the surrounding area.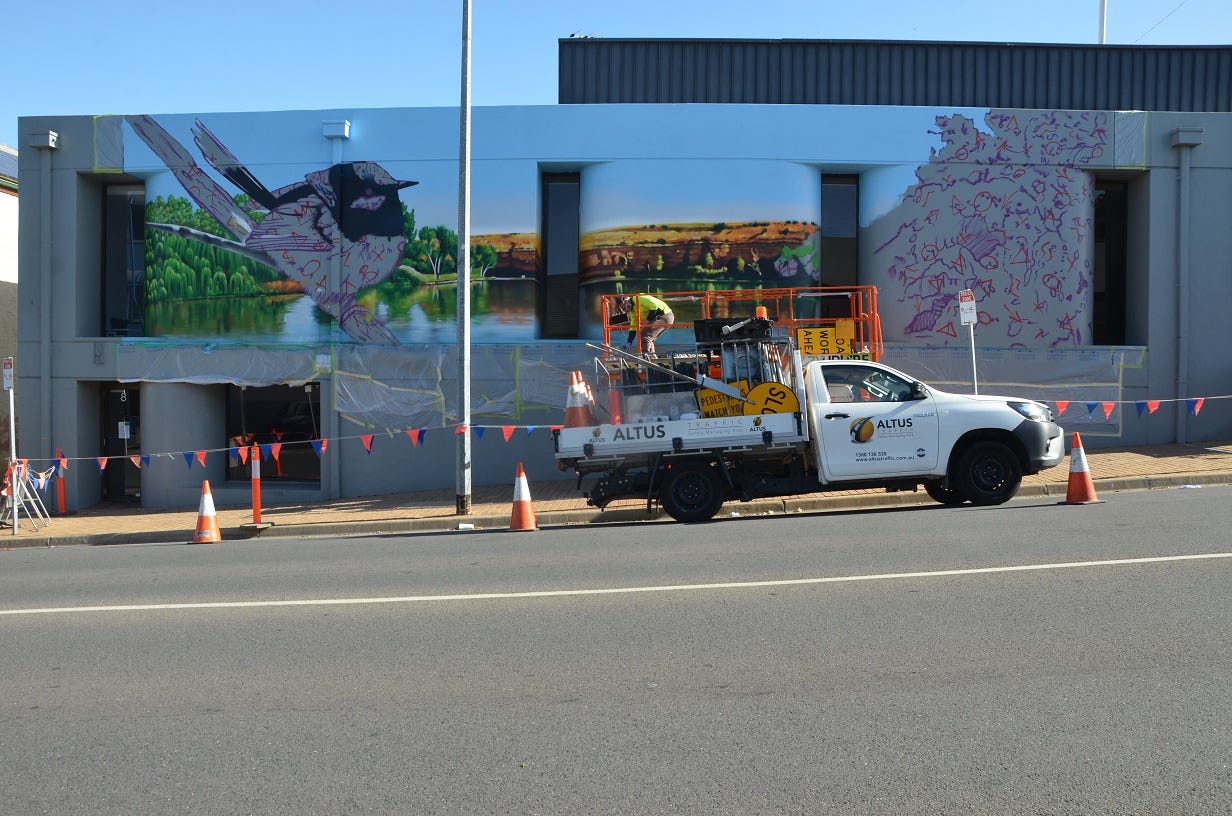 Photos: Peri Strathearn. Concept image: Rural City of Murray Bridge.