Discover more from Murray Bridge News
The number-one news publication in South Australia's Murraylands, read by thousands of locals every week. Subscribe to our weekly email edition for free today.
Over 3,000 subscribers
Cabinet maker named apprentice of the year at 2020 MTE SA awards
Bell Imperial Cabinets' Patrick Robinson has taken out the top gong at the former Murraylands Training and Employment's awards.
This story was originally published behind Murray Bridge News' paywall. Paywalled stories are unlocked four weeks after publication. Can't wait that long? Subscribe here.
Cabinet maker Patrick Robinson has been named apprentice of the year at MTE SA's 2020 Employee Awards.
The recently re-branded Murraylands Training and Employment hosted more than 100 people for its annual awards at the Bridges Event Centre on Friday night.
Mr Robinson, who recently completed his apprenticeship with Bell Imperial Cabinets, Murray Bridge, took out the top gong.
He received a trophy from Adam Wiles, pictured at right, of North East Vocational College, the training organisation through which he earned his Certificate III.
He congratulated the other nominees and thanked MTE and his parents, as well as Greg and Simone at his workplace for the "amazing opportunity" he had been given to start his career.
Mid Murray Support Service accounts administrator Codie Flynn O'Shea was named trainee of the year after completing her Certificate III through TAFE SA.
The joint winners of the full-timer award were colleagues at Haig and Menzel Contractors in Murray Bridge: plumber Paul Knappstein and service coordinator Jo Malloy.
A labour hire award went to Rebekkah Page, coordinator of the Brinkley Reuse Centre for the Rural City of Murray Bridge.
First, second and third-year apprentices recognised with awards earlier in the evening included Alex Hein, a cabinet maker at Weyland Cabinet Makers, Murray Bridge; Alexander Bockman, a carpenter with Torrens Building and Civil in Adelaide; and Benjamin Palmer, a plumber with Kaizen Plumbing, formerly Zac Loechel Plumbing.
Chair's awards went to horticulture trainee Cory Gatenby, of Jupiter Creek Gardening Services, and electrical apprentice Robert Correll, of Class A Energy Solutions in Adelaide.
Forty-one of the 115 apprentices and trainees on MTE's books were nominated for awards by their employers.
The ceremony was delayed by almost six months due to the coronavirus pandemic.
Photos of each winner follow at the bottom of this story.
'You should be proud of the work that you have done'
Chair Matthew Menzel thanked the sponsors, host employers and MTE staff and board members who had made the night, and MTE's business, possible.
He also congratulated all the award nominees.
"This is a great achievement and you should be proud of the work that you have done to get to this point," he said.
"Whether you win tonight or not, we are all here to celebrate your achievements to this point in your chosen trade."
Chief executive officer Tracey Kelly, pictured, reflected on what a difficult year 2020 had been.
"It has given us all challenges and taught us lessons that we never imagined that we would have to learn," she said.
"For me, the highlight has been the support I see in the community, that everyone pulls together to support each other."
"Everyone in this room should be proud of what we've achieved this year, during the pandemic."
Ceremony paused in memory of two award nominees
Amid the celebrations were moments of sorrow for two nominees who were unable to attend the awards night.
Plumber Josh McKeown died in a workplace accident on September 18.
Ms Kelly described him as a proud tradesman and popular football coach.
The under-15 side he began coaching this year kept playing after his death and went on to win their River Murray Football League grand final – their first premiership in that grade since 1967.
"Josh was a gentle giant, always seen to assist and guide others – not only groups of footy players, but also his sons, his nieces and workmates," Ms Kelly said.
"Josh is sorely missed by his family and friends and he will be forever in their hearts."
Nineteen-year-old carpentry apprentice Harry Taplin-Barton died in a motorbike accident in the Adelaide Hills on October 5, leaving his employers, family and friends heartbroken.
"It is not very often that we come across a Harry ... a very quiet achiever, a great young lad, a great apprentice," Ms Kelly said.
"He was always on time, he worked hard, enjoyed what he was doing, was a great team member and very committed to his work.
"He was described by his host employer as the best employee they'd ever had: dedicated, motivated, hard-working, kind and gentle."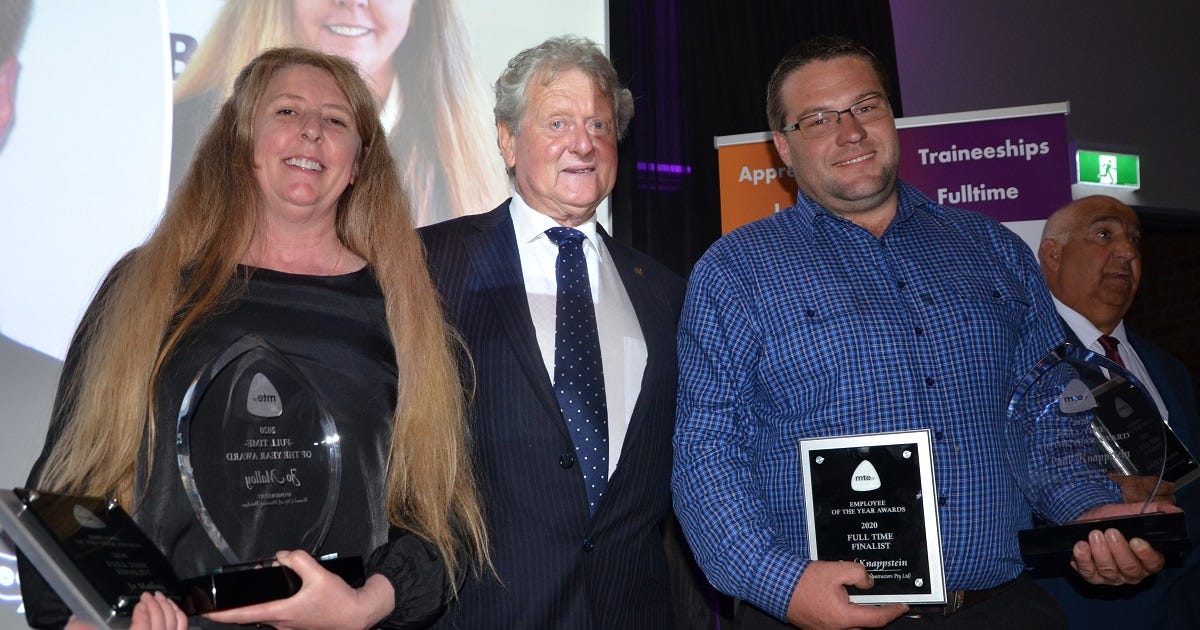 Murray Bridge Mayor Brenton Lewis, centre, presents Haig and Menzel Contractors' Jo Malloy and Paul Knappstein with their full-timer awards.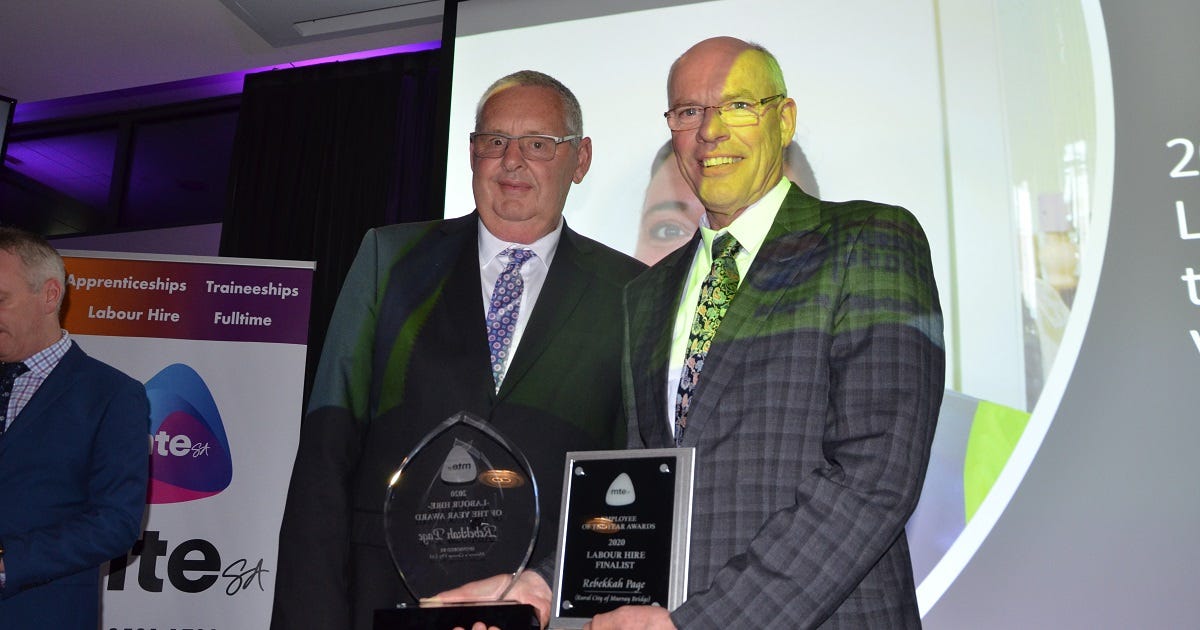 Moore Engineering's Quentin Moore presents Mal Downie with a labour hire award for the Rural City of Murray Bridge's Rebekkah Page.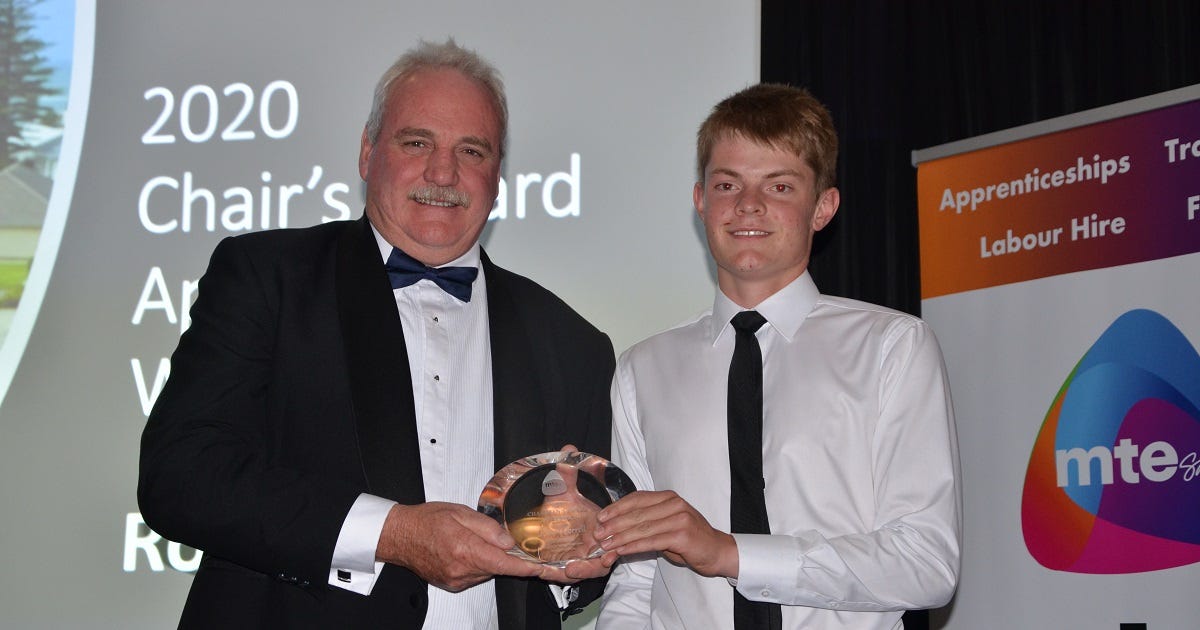 State MP Adrian Pederick presents Class A Energy Solutions' Robert Correll with his chair's award.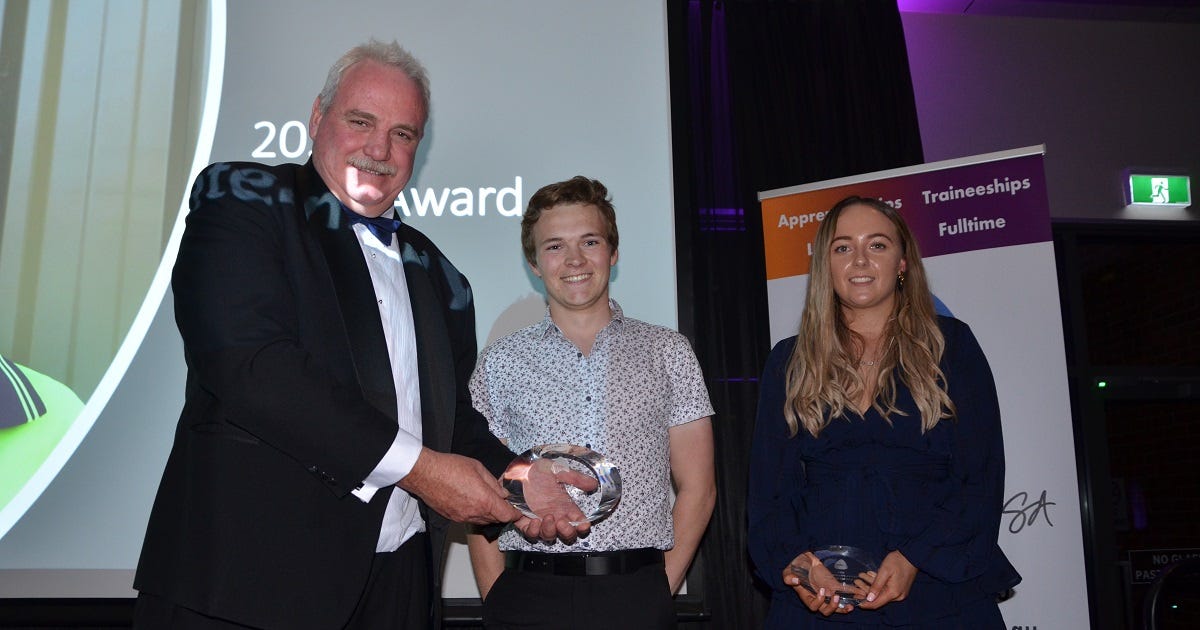 Mr Pederick presents Jupiter Creek Gardening Services' Cory Gatenby with his chair's award as runner-up Taylor Bartlett, of Rivapak, looks on.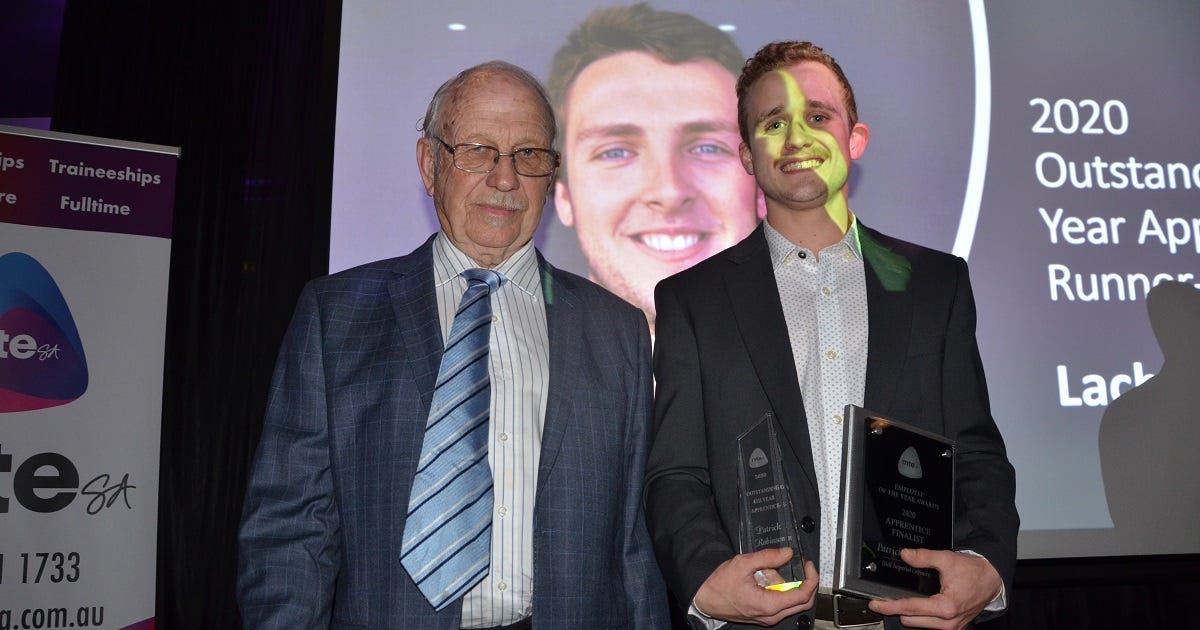 Torrens Building and Civil's John Thring presents Bell Imperial Cabinets' Patrick Robinson with his fourth-year apprentice award.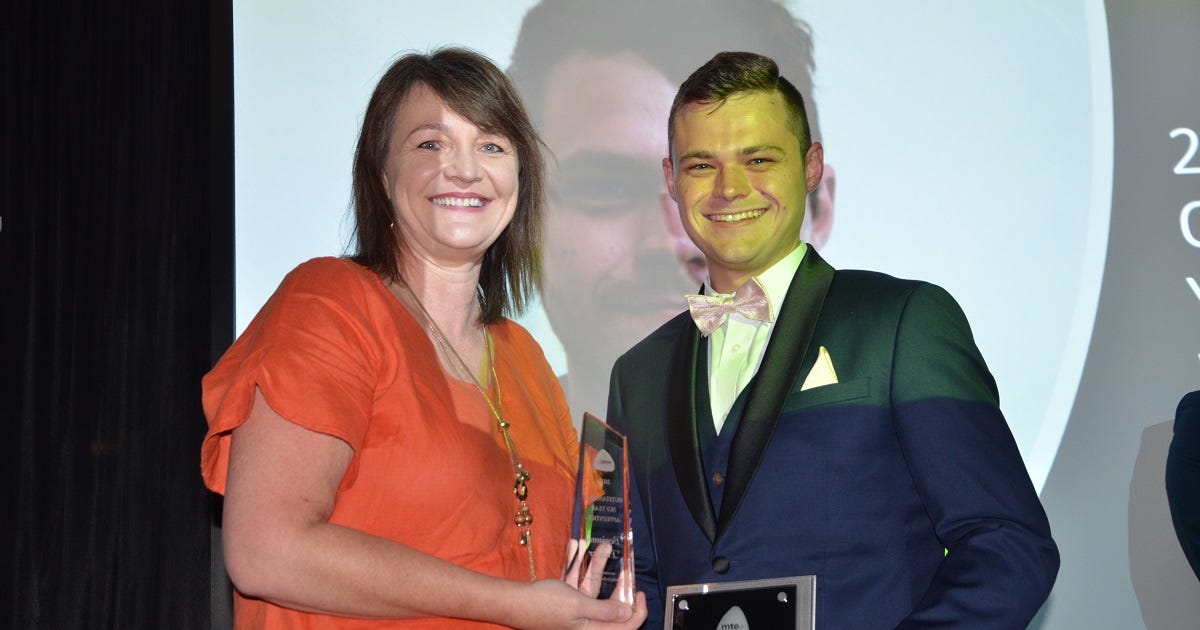 Suzy Howell presents Kaizen Plumbing's Ben Palmer with his third-year apprentice award on behalf of federal MP Tony Pasin.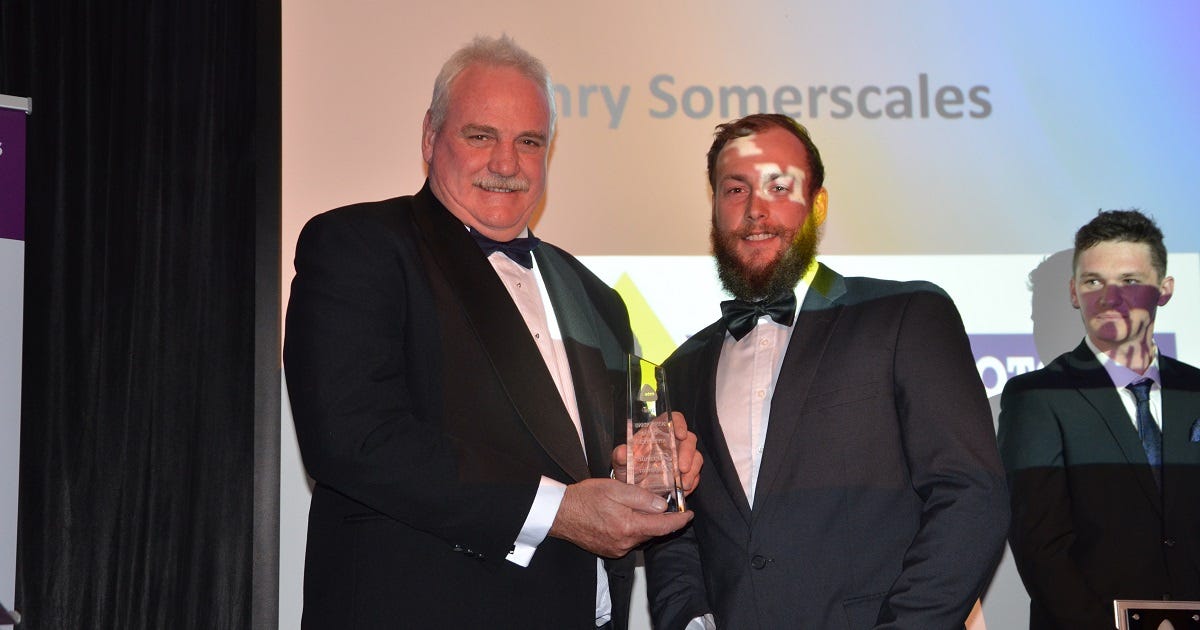 Mr Pederick presents Torrens Building and Civil's Alexander Bockman with his second-year apprentice award.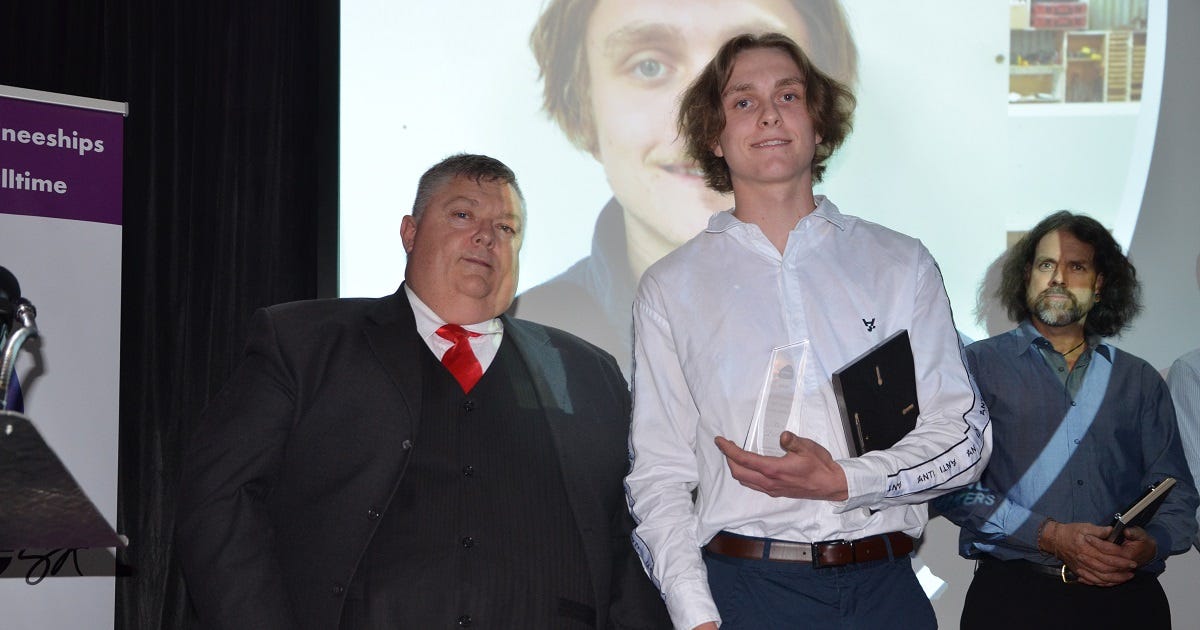 Radio Murray Bridge's Stephen Walker presents Weyland Cabinetmakers' Alex Hein with his first-year apprentice award.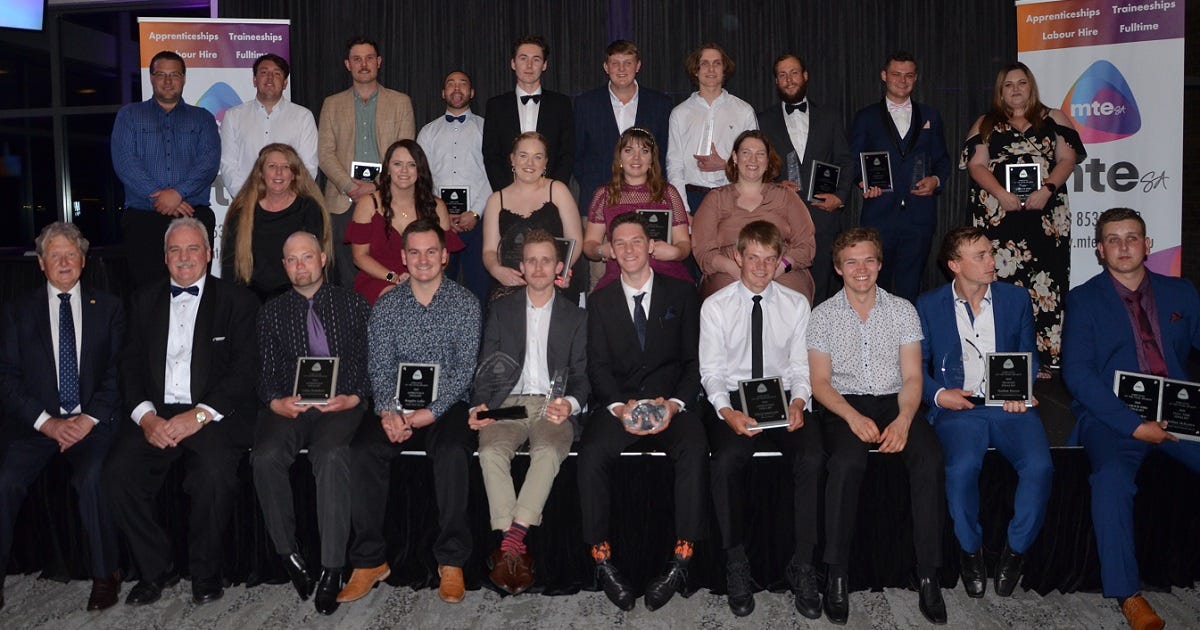 Disclosure: The author attended the awards dinner as a guest of MTE SA. Photos: Peri Strathearn.