Discover more from Murray Bridge News
The number-one news publication in South Australia's Murraylands, read by thousands of locals every week. Subscribe to our weekly email edition for free today.
Over 3,000 subscribers
Bumming with Jane, a play about hitting rock bottom, might be 2020 in a nutshell
Murray Bridge director Hannah Smith will present two performances this weekend as a fundraiser for Teen Challenge.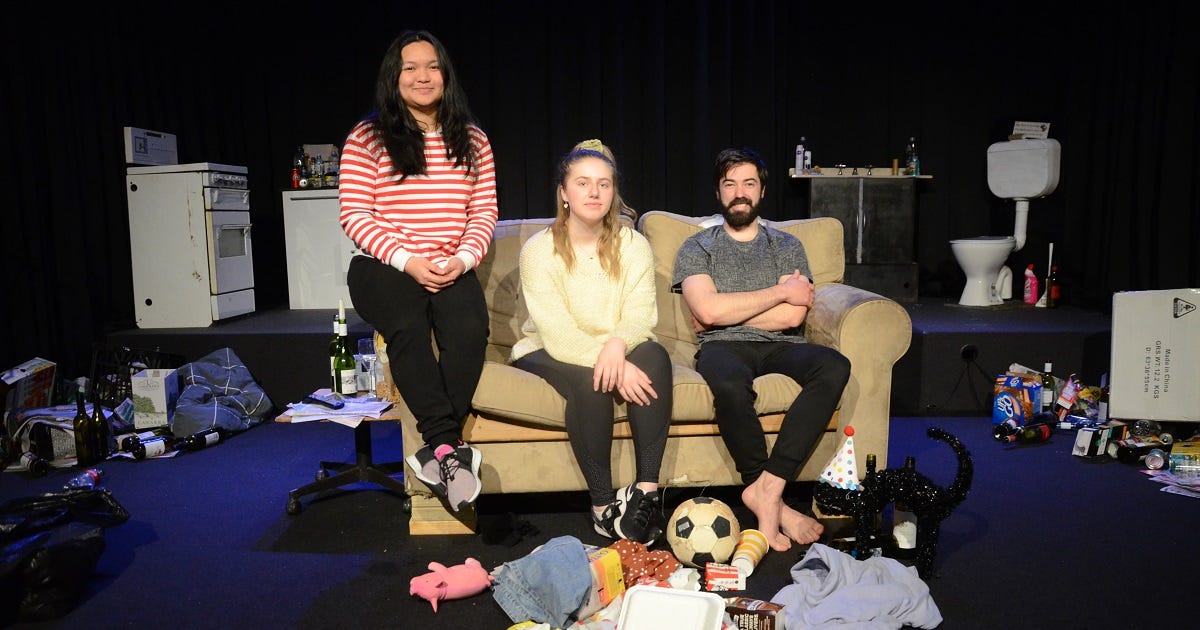 "Somehow we managed money for wine and the rent, and the money came off the streets, out of hock shops, out of nowhere, and all that mattered was the next bottle..."
The words of poet Charles Bukowski sound a lot like 2020, despite being written almost 40 years ago, a Murray Bridge theatre director says.
Hannah Smith will put on a production of Bumming with Jane, the Australian play inspired by the American's poems, at The Station, Murray Bridge this weekend.
It had been a long, lean year for the arts, but there were still others less fortunate than those on the stage, she said – that was why she would donate the proceeds of two performances to Teen Challenge Murray Bridge, an organisation which helps struggling young people rebuild their lives.
"I feel like (Bumming with Jane) is going to relate to everyone because of COVID: hitting rock bottom, searching for jobs, searching for savings, really living day by day," Ms Smith said.
"I thought it was an appropriate show for the current climate."
Adelaide actors Alicia Selkirk and Stephen Schofeild will fill the roles of the complicated, sarcastic title character and her deadbeat boyfriend, Patrick.
"She's wanting something more, more stability, but still loves Patrick," Selkirk said.
"He likes a nice wine, a good bargain, a good find in a dumpster," Schofeild said.
Murray Bridge's own Nikki Madula will play Beverley, the lonely landlord who abuses her power to access younger men.
In a first for Ms Smith's production company, the show will feature a full crew, including stage managers, lighting and sound designers, a make-up artist and a front-of-house person.
The costs of mounting the production will be met by donations from the Rotary Club of Murray Bridge, Soroptimist International Murray Bridge and the Murraylands Community Men's Shed.
The show was funny in parts, Ms Smith suggested, but still touching, with a strong sense of catharsis by its end.
It was not suitable for people under the age of 15 or those sensitive to strobe lighting.
At the time of publication only a handful of tickets were left for a performance at 2.30pm on Saturday; the 7.30pm performance was sold out.
Photo: Peri Strathearn.