Discover more from Murray Bridge News
The number-one news publication in South Australia's Murraylands, read by thousands of locals every week. Subscribe to our weekly email edition for free today.
Over 3,000 subscribers
Beerenberg Trophy contested on jam-packed day of shooting
Murray Bridge Rifle Club has handed out a delicious annual prize.
This post was contributed by Murray Bridge Rifle Club.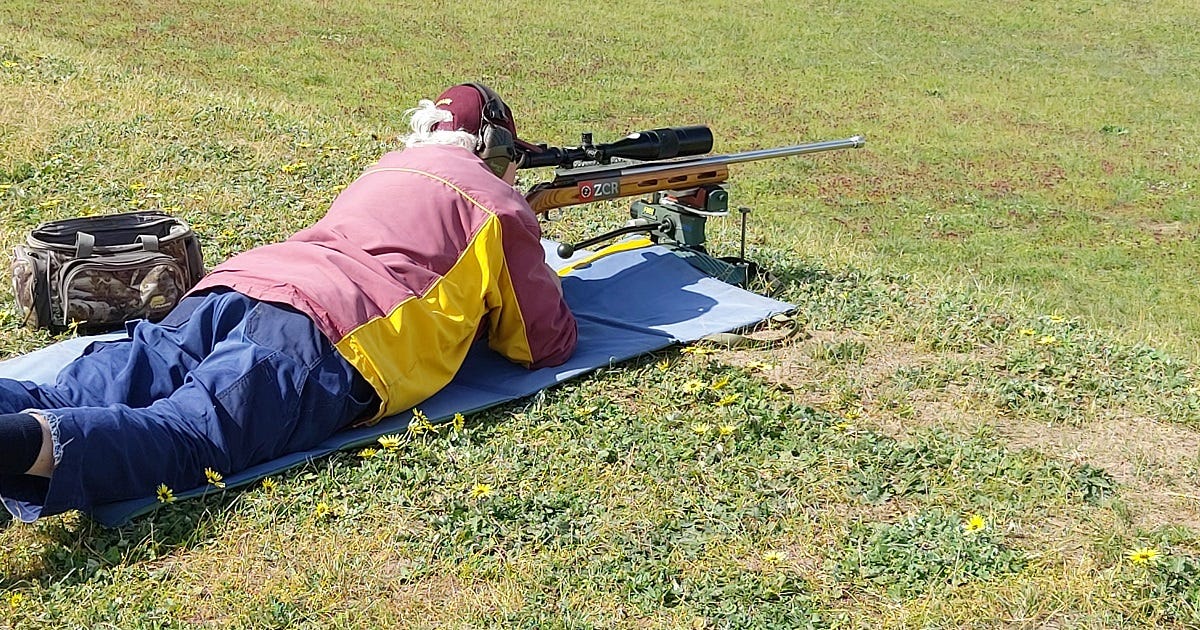 The Murray Bridge Rifle Club took a break from its regular championship competition this past Saturday to hold the annual Beerenberg Trophy.
Twelve members and one visitor turned out for the challenge, shot over the three ranges of 300 metres, 800m and 1000 yards.
They were greeted with a pleasantly calm day that resulted in some very good scores early at the close 300m range.
However, as the ranges increased, so it seemed did the weather, with a 15-20 kilometre per hour wind picking up from the right as the afternoon progressed.
This meant for many that scores also tailed off as the day progressed, but not for trophy sponsor and former club captain Rob Paech, pictured below, who finished the day at 1000 yards with his second possible – 35 in a seven-shot match – in target rifle of the afternoon.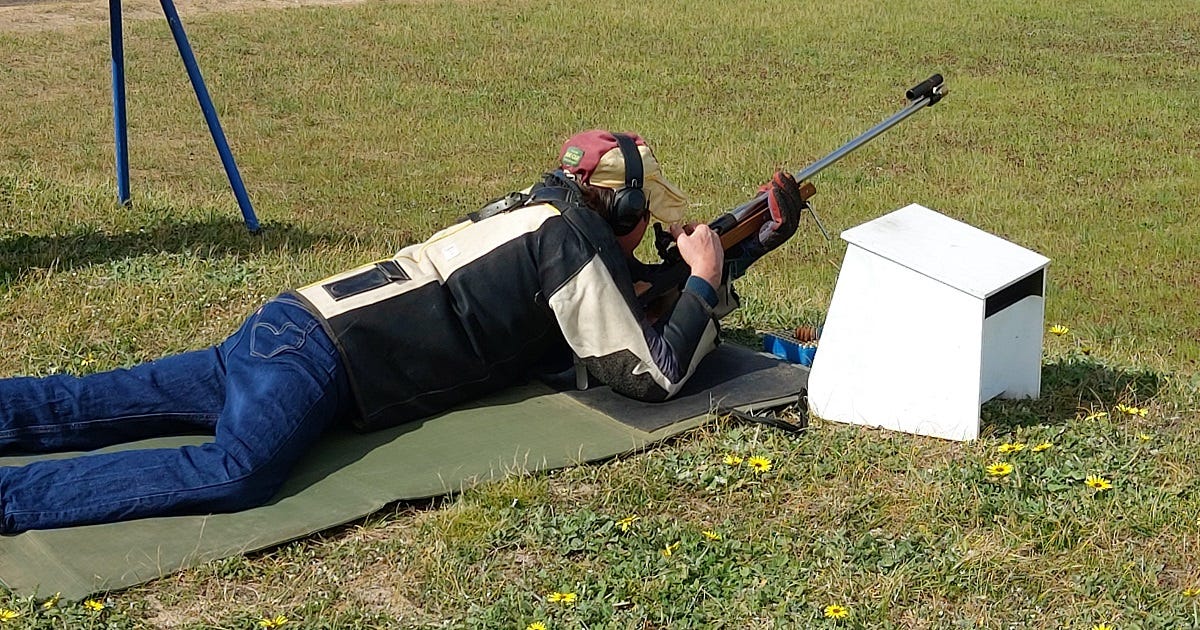 Nor did the day deteriorate for visitor Shane, who outscored the regular F-class shooters to finish with a 40, his second of the afternoon.
Other notable scores were two possibles in target rifle by Gordon Harrison at 300m and at 800m and a 41 – one off for F-class over seven shots – from Frank Marshall at 300m.
While Paech and visitor Shane were well in front of the rest of the field off-rifle, the Beerenberg Trophy was calculated via handicap, which meant in target rifle, a consistent day and a high centre count from Jasamine Irvine allowed her to narrowly edge out Paech for the overall prize in that discipline.
In F-class, consistency was also the key for Frank Marshall, whose overall score was well ahead of most members; when his handicap was added, he was the clear winner for the day.
Both winners were presented with a tasty selection from the Beerenberg range of products to reward them for their efforts.
As a consolation prize, those members who shot "magpies" – and there were many – were awarded a delicious bottle of Beerenberg tomato sauce, as was visitor Shane in acknowledgement of his outstanding effort for the day.
Sincere thanks are extended to Beerenberg for sponsoring this trophy.
Next week the club returns to championship shooting at 300 metres.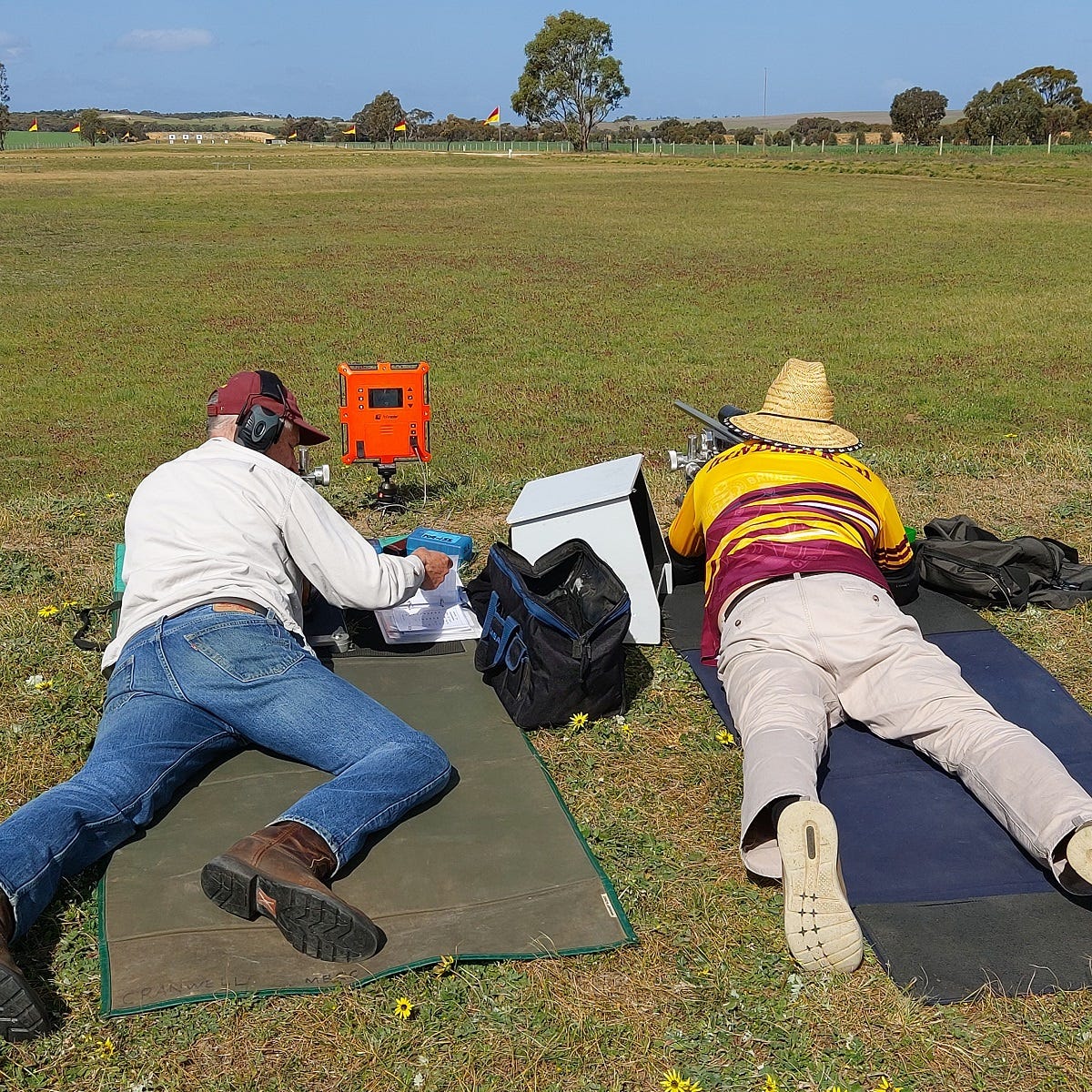 Photos of Frank Marshall (top), Rob Paech (middle) and John Cranwell and Dave Hindmarsh (bottom): Daniel Irvine.