Discover more from Murray Bridge News
The number-one news publication in South Australia's Murraylands, read by thousands of locals every week. Subscribe to our weekly email edition for free today.
Over 4,000 subscribers
Basketball is growing fast - here's how the association plans to keep it going
Murray Bridge Basketball Association has approved a master plan for upgrades to its its ageing facilities.
This story was originally published behind Murray Bridge News' paywall. Paywalled stories are unlocked four weeks after publication. Can't wait that long? Subscribe here.
Basketball is on the rise in Murray Bridge, and the local association has big plans to keep it growing.
Go to the showground on almost any given night and you'll find dozens of men, women, boys and girls playing, and more watching from the stands.
Murray Bridge Basketball Association runs 31 competitive games per week across the showground's three courts.
Add to that the Bridge Hoops junior program, which attracts up to 60 kids on Wednesday afternoons; plus training sessions, including for Murray Bridge Bullets representative sides, on Thursdays and Sundays.
It is easy to see how the association's membership has swelled to about 550.
President James Vowles, pictured, said families brought their children from Meningie, Coonalpyn, Karoonda and Mannum to play basketball in Murray Bridge.
"We've got a lot of momentum," he said.
"Our numbers seem to keep on growing."
About 110 teams from as far away as Mount Gambier and the Yorke Peninsula are expected to attend a carnival at the showground over the October long weekend.
But one big problem stands in the way of basketball's continued growth: the local facilities are not up to scatch.
Air conditioning, change rooms among facilities that need attention, report finds
Some improvements have been made in recent years, with help from the council and state government, but many more are needed.
A lack of air conditioning means games have to be cancelled in hot weather.
Exposed beams and seating leave players with nowhere to go if they run off one of the courts, risking injury.
There are no women's change rooms or private showers.
The council's youth sport and recreation team leader laid out even more problems in a report to the Murray Bridge council's September meeting.
Dust which blew in through the doors made the courts dirty and unsafe; the car park was chaotic and dangerous; court two's floor had had it; the scoreboards were old and starting to malfunction.
Not only did the issues create problems for basketball, they also made it difficult for the MBBA to hire out its facilities and raise money it could spend on improvements.
Councillors approve basketball master plan
In response, councillors approved a master plan for the facility, created in partnership with Country Basketball SA; and a $50,000 budget for work to be carried out over the next nine months.
The plan calls for the stadium to be made more versatile, able to be used by futsal, netball and other community groups; and to remove barriers to female participation.
In years to come, the council may also build a fourth court at the site.
At the council's meeting on September 14, Councillor Airlie Keen suggested it consider going one step further.
Would basketball be better off in a new, purpose-built facility?
"There is almost an argument to not invest in the current facilities," she said.
"We want to present this master plan to other funding bodies – (the Office for) Rec and Sport, the federal government and others – to use it as a basis from which to fund improvements.
"I'm not sure that they're going to come on board."
Mr Vowles told Murray Bridge News the MBBA's committee, too, hoped a dedicated indoor sporting venue would someday be built in Murray Bridge.
"It's bigger than us, but we'd like to try and steer it and hopefully make it happen," he said.
"It's the old squeaky wheel – you just keep asking."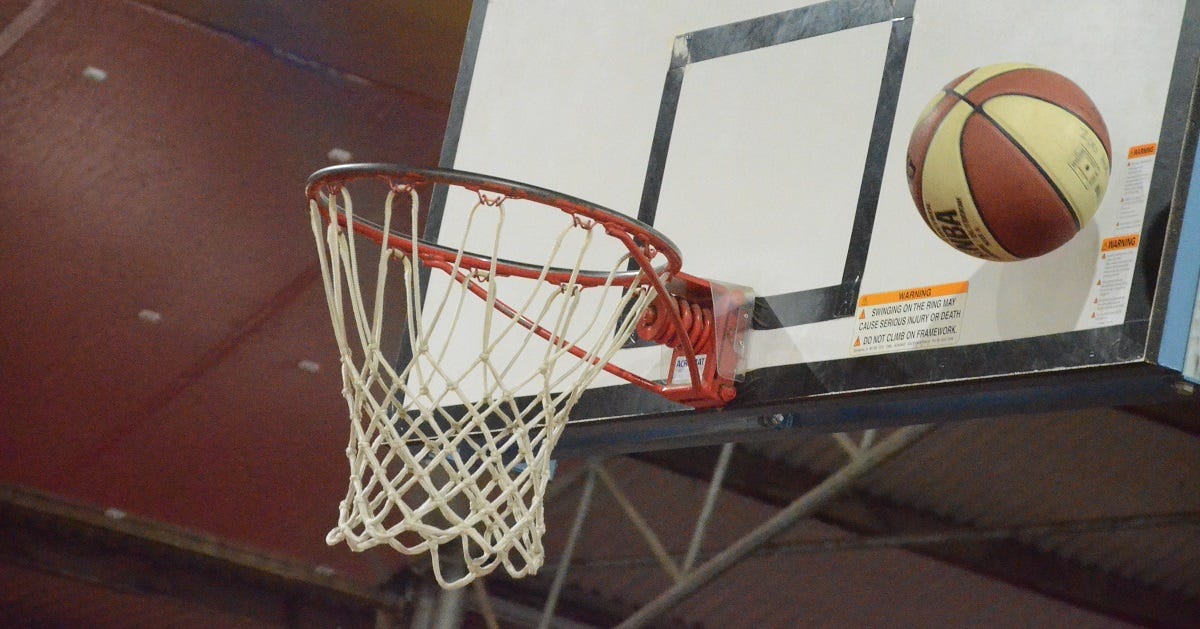 Photos: Peri Strathearn; action photos have been artificially lightened.