Discover more from Murray Bridge News
The number-one news publication in South Australia's Murraylands, read by thousands of locals every week. Subscribe to our weekly email edition for free today.
Over 3,000 subscribers
Baby rhinoceros born at Monarto Safari Park
The little girl is a seventh calf to Umqali.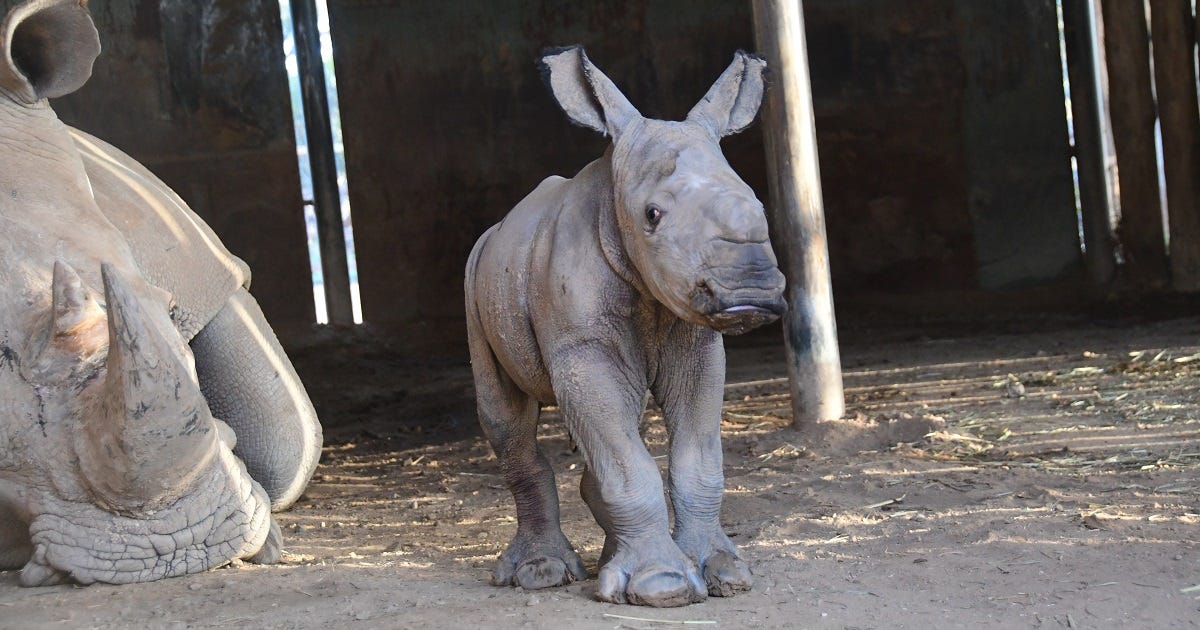 Monarto Safari Park has welcomed a newborn baby girl to its southern white rhinoceros herd.
Mum Umqali gave birth to the youngster at 7.10pm on Wednesday.
She was already standing and feeding, keepers said on Friday morning, and both mum and baby seemed calm and relaxed.
Senior ungulate keeper Mark Mills said the birth of Umqali's seventh calf had been expected for several weeks.
"On Wednesday afternoon she was noticeably vocal towards the other female rhinos, who rightly gave her the space she needed," he said.
"We are so happy that (the calf) has arrived safely.
"The young rhino is absolutely gorgeous and, like all little rhinos, looks like she has a lot of growing to do to catch up with her large ears and feet."
Safari park director Peter Clark said there were fewer than 15,000 rhinos left in the wild, as more than 10,000 had been lost to poaching in the past 10 years.
"A little southern white rhinoceros is a big reason for a celebration," he said.
"This calf will play her part in helping to ensure the survival of white rhinos by boosting the number of animals held safely in Australia and New Zealand.
"We hope Monarto will eventually become home for up to 40 rhino ... (who) will create a valuable rhino insurance population outside of Africa."
The safari park has six at present: two males, three females and the new baby.
Visitors may be able to see her if they look closely, but must still book tickets online ahead of time due to COVID-19 restrictions.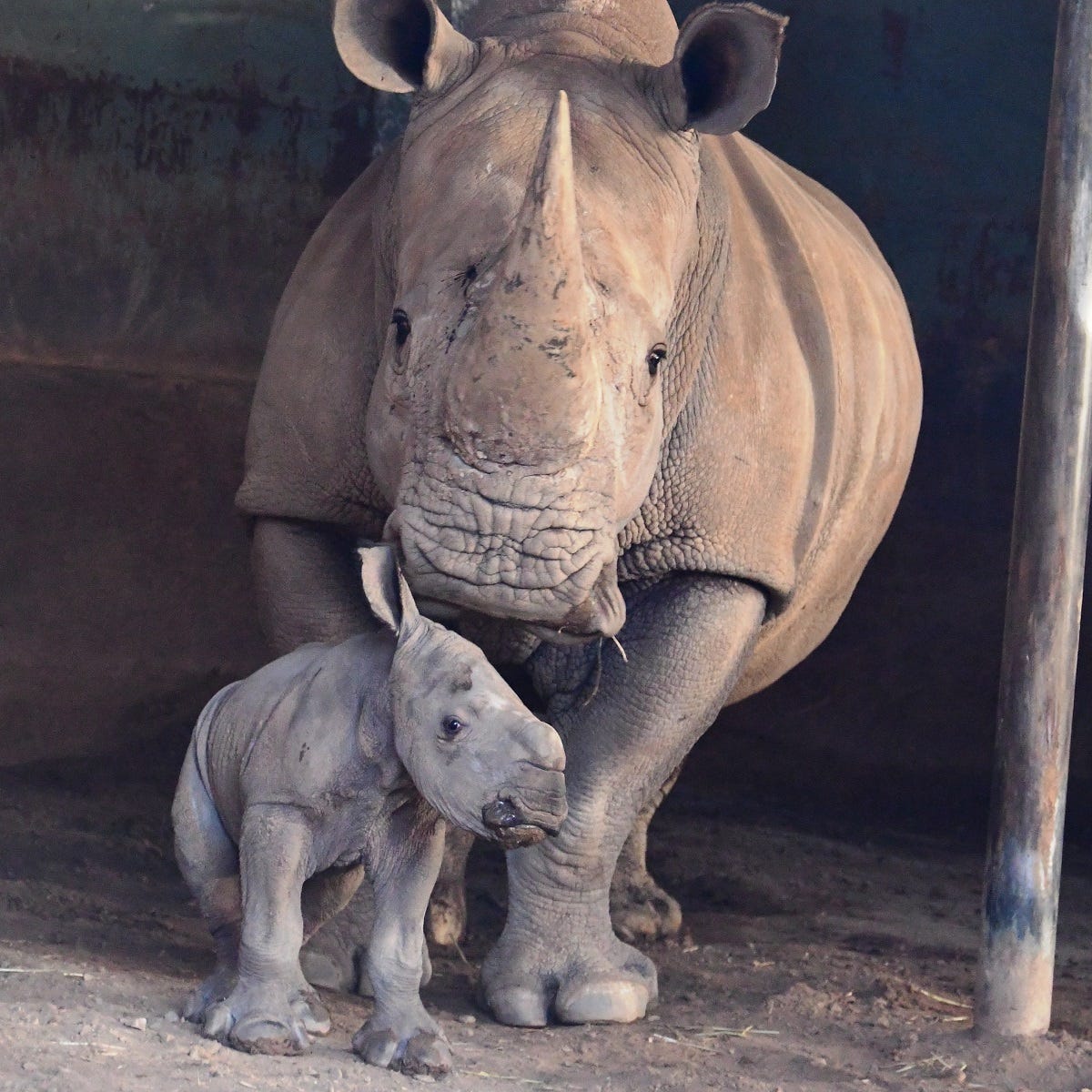 Photos: Geoff Brooks/Zoos SA.