Discover more from Murray Bridge News
The number-one news publication in South Australia's Murraylands, read by thousands of locals every week. Subscribe to our weekly email edition for free today.
Over 3,000 subscribers
Anzac Day 2020: Murray Bridge service closed to public, live streamed on Facebook
Murray Bridge News will provide a live stream so people can watch at home.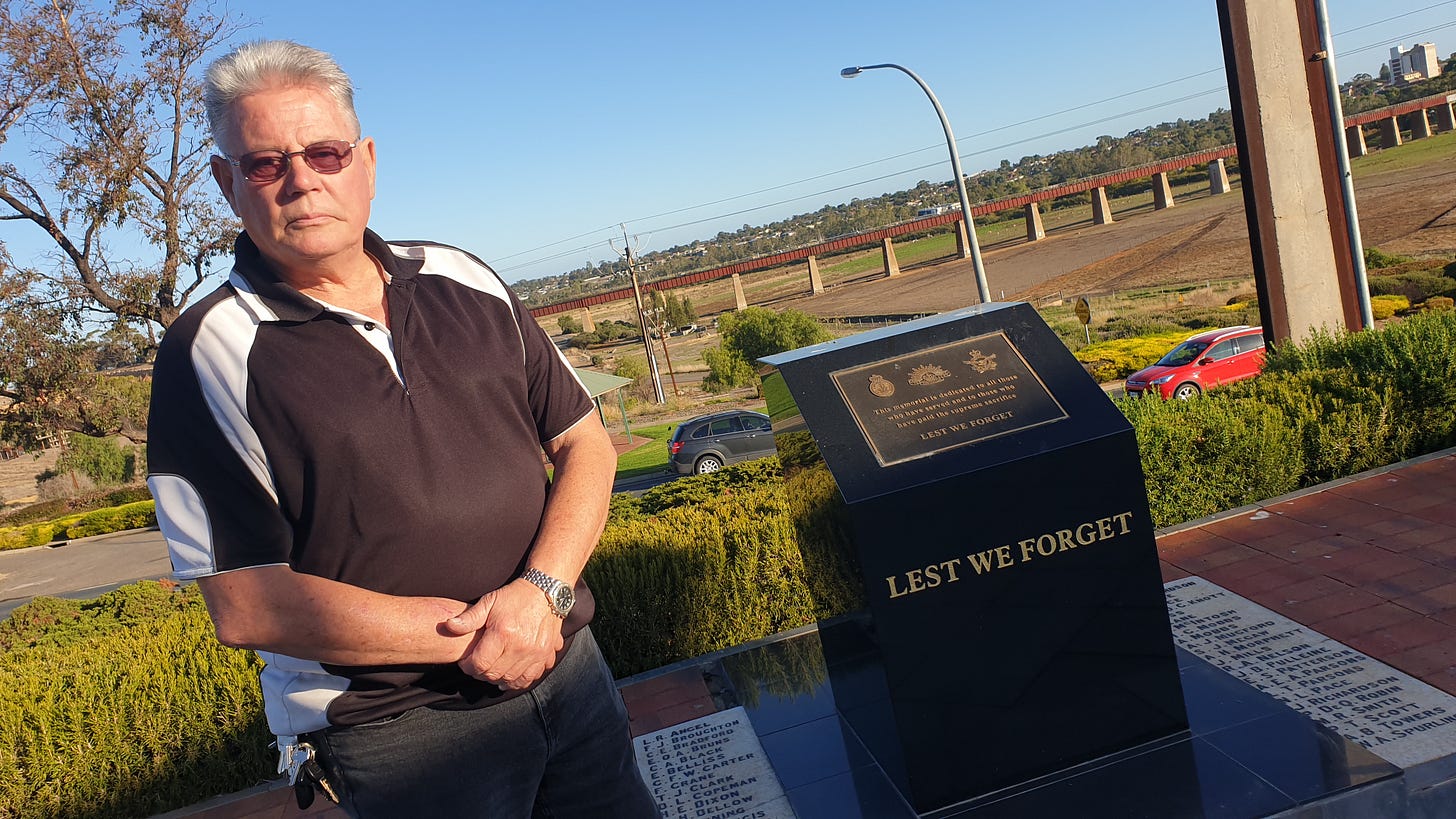 Murray Bridge's Anzac Day service will be very different this year, as the ongoing ban on gatherings will keep members of the public – and even veterans – from attending in person.
But a live broadcast will be available on the Murray Bridge News Facebook page from around 5.40am.
The video will remain available after it
The riverfront at Sturt Reserve, where thousands have gathered in recent years to commemorate the anniversary of the Anzacs' landing at Gallipoli, will be left to the ducks and pelicans.
Instead, a party of just seven people will spend 15 minutes or so upholding the traditions of the day outside the local RSL clubrooms.
An Australian flag will be flown at half mast, wreaths will be laid, the Ode of Remembrance said, the Last Post played, two minutes' silence observed and a benediction offered, by Uniting Church minister Darren Lovell.
Organiser Bob Perkins said the service would be reduced to its bare bones, "but it'll be good".
But he firmly encouraged observers to stay home.
"If you want to commemorate, go to the cemetary (on Adelaide Road) during the day," he said.
"There's a lot of Anzacs buried there, and a cross of remembrance, so if you want to lay a wreath, do it there."
Other towns will also commemorate Anzac Day in unusual ways.
At Wellington, for example, the Ode of Remembrance, Last Post and Reveille will be played from a boat floating near the end of Kropinyeri Street, near the home of the town's oldest veteran.
Steve Morcombe, from the Wellington Progress Association, hoped the short tribute would echo down the River Murray from the boat ramp to the courthouse.
The re-thought services were made necessary by the ongoing restrictions associated with the COVID-19 pandemic.
SA Police Superintendent Bob Gray has asked everyone not to go out unless they absolutely must.
"Our message to all South Australians this Anzac Day, and every other day during this situation, is to stay safe and stay home," he said.
"This is for your sake and the sake of the community."
Photo of Bob Perkins at Murray Bridge RSL: Peri Strathearn.