Discover more from Murray Bridge News
The number-one news publication in South Australia's Murraylands, read by thousands of locals every week. Subscribe to our weekly email edition for free today.
Over 4,000 subscribers
$110,000 shave for Oscar Noye may really have been world's greatest
The Leukaemia Foundation has praised a Murray Bridge family and the community members who rallied behind their fundraising effort.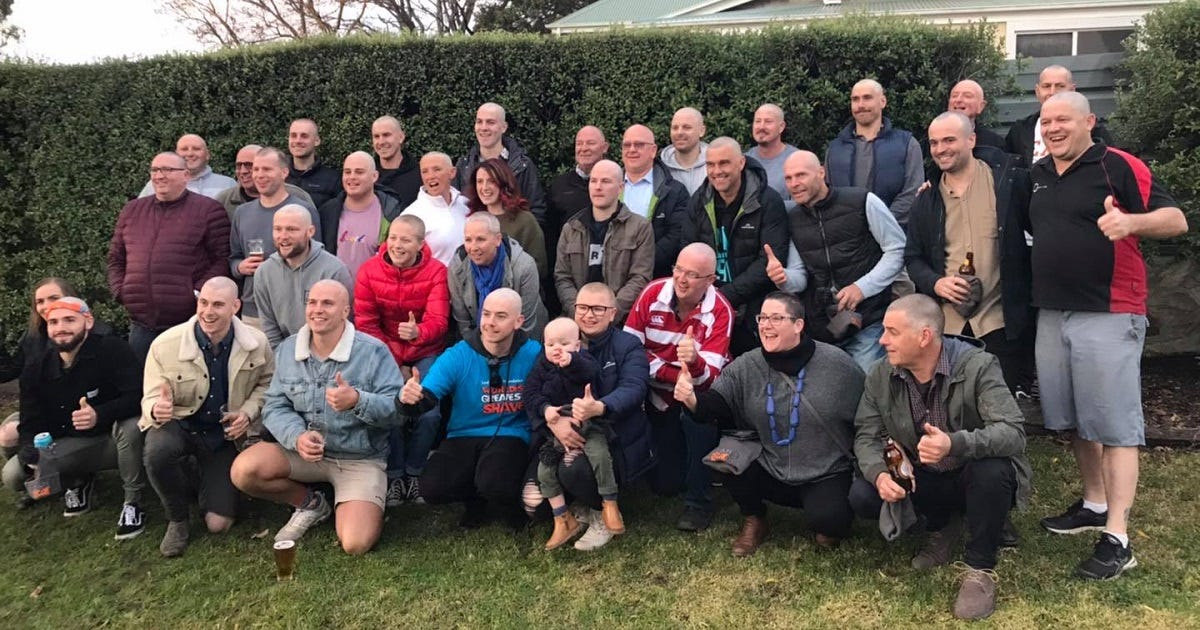 The Leukaemia Foundation has praised an "incredible" Murray Bridge family whose World's Greatest Shave raised $110,000 for families enduring blood cancer treatment.
The community rallied around the Noye family after two-year-old Oscar's diagnosis, including about 50 people who signed up for a head-shaving fundraiser at the Oakbank Hotel on Sunday.
By the time the chilly winter air hit their scalps, the team had raised enough to provide about 1400 nights of accommodation for country families undergoing treatment in Adelaide – almost half of what the foundation provides in a year.
Alternatively, the money could fund an entire three-year PhD course for a cancer researcher.
The Leukaemia Foundation's head of fundraising, Rachel Lance, described team Oscar Noye's achievement as "mind-blowing".
"We have so many people raise a lot of money, but to see a team raise that level of funds is phenomenal," she said.
"I don't know if there is a team that has topped them.
"That amount of money really does go a long way."
The foundation maintains a village of 15 units at Lightsview, in Adelaide, for the families of rural and regional patients who need treatment in the city.
The average cost to the foundation is $80 per night for 3200 nights of accommodation each year.
During the COVID-19 pandemic, families had come to rely on the foundation even more, Ms Lance said, as incomes dwindled and the need to isolate sick children became greater.
That made the Noyes' achievement even more remarkble.
"We're so incredibly grateful for (donors') generosity, especially at a time like this," she said.
"The difference they're making truly is life-changing."
Murray Bridge News is seeking comment from the Noye family.
Photo: Oakbank Hotel/Facebook.